All the splash pads in Birmingham have opened, which means one thing: summer is here! But what if you're allergic to water? (It can happen.) Ditch the swimsuit and head to an Alabama concert or one of these fun Birmingham summer events instead. Some are family-friendly, some are adults-only, but they've all got the potential to highlight your summer escapades.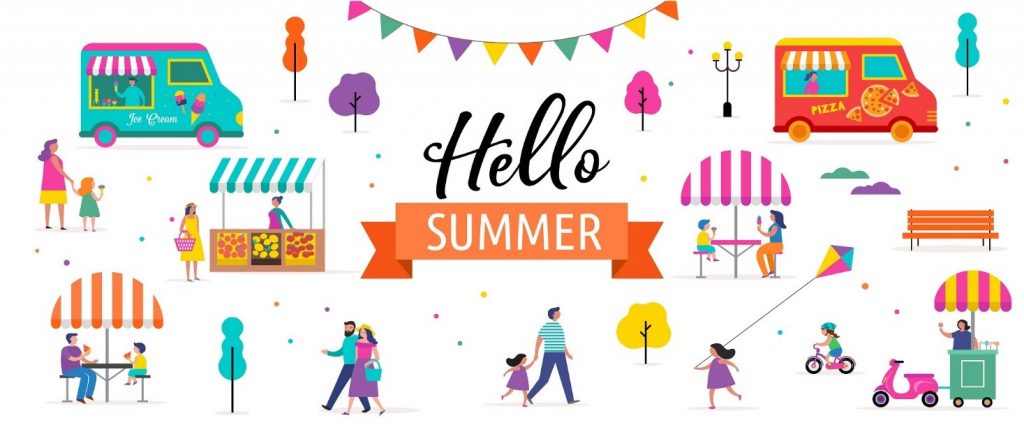 Magic City Con in Birmingham
Date: June 21-23, 2019
Location: Hyatt Regency-Wynfrey Hotel (Birmingham, AL)
Price: $37.50+ (buy tix here)
Details: This 3-day gaming convention is perfect for all you Birmingham cosplayers, sci-fi aficionados, and pop-culture lovers. The weekend event in Birmingham will feature tabletop games, DnD matches, live acts, panels and workshops, stores, and a special KidsCon area. Don't miss out! Head to www.magiccitycon.com for more info and to purchase weekend passes.
Birmingham TACO FEST 2019
Date: June 22, 2019
Location: Sloss Furnaces (Birmingham, AL)
Price: $5 (buy tix here)
Details: Vendors at TACO FEST will compete for the title of "Birmingham's Best Taco" as well as the "People's Choice Award." If delicious tacos weren't incentive enough to head to this summer Birmingham food festival, then you may be drawn in by the live music, Hornitos margaritas, DJs, and a kids' area with free activities and crafts. Check out bhamtacofest.com for more event info.
2019 Alabama Comic Con
Date: July 13-14, 2019
Location: The BJCC (Birmingham, AL)
Price: $20+ (buy tix here)
Details: As always, everyone in the family is welcome at Alabama Comic Con! As Birmingham's must-attend summer event, Comic Con brings together graphic novelists, artists, fans, cosplayers, vendors, and popular stars. Autographs will be signed. Pictures will be snapped. Comics will be sold by the truckload. Track the event's schedules, guest list, and panels at alabamacomiccon.com.
36th World Deer Expo
Date: July 19-21, 2019
Location: The BJCC (Birmingham, AL)
Price: $10+ (buy tix here)
Details: If you're an avid hunter or outdoorsman, this Birmingham summer event is the 50-point buck of the archery world. The schedule of activities includes a Big Buck Competition, archery tournament, giveaways, door prizes, kids' games, and celebrity panels. Dozens of American vendors and outfitters will be there, teaching guests and selling their archery products throughout the weekend. Check out worlddeerexpo.com for more details.
Scifi/Fantasy Fest in Hoover, AL
Date: July 26-28, 2019
Location: Hoover Public Library (Hoover, AL)
Price: Free
Details: Another summer event near Birmingham that's devoted to the weird, strange, and fantastic! In addition to cosplaying and board games, the Scifi/Fantasy Fest will also host guest panels with the Sneak Attack! podcasters, actor John Anderson, and costume designer Don Teems, among others. For more details and cosplay rules, go to www.hplscifi.com.
Birmingham Babypalooza
Date: Aug. 10, 2019
Location: Finley Center at the Hoover Met (Birmingham, AL)
Price: Free (register online here)
Details: Got a bun in the oven? For expectant parents in Birmingham, the Babypalooza expo is not to be missed. Gain insights from other parents, learn more about the current crop of baby gear and safety technology, and buy infant clothes and products directly from retailers. The maternity conference in Birmingham runs from 10 AM to 2 PM. Visit babypalooza.com for additional info or to reserve your own company's booth.
Water Lantern Festival
Date: Aug. 10, 2019
Location: Railroad Park (Birmingham, AL)
Price: $30+ (buy tix here)
Details: After getting your new baby gear, head to Railroad Park for the annual Water Lantern Festival. Jam out to live music, grab a bite from a food truck, then design and launch your own eco-friendly paper lantern. Tickets include a small amount of swag and commemorative drawstring bag. Read more about this Birmingham summer activity at www.waterlanternfestival.com.
21st Annual Sidewalk Film Festival in Birmingham

Date: Aug. 19-25, 2019
Location: Birmingham's Historic Theater District
Price: $15+ (buy tix here)
Details: One of the country's top film festivals, the Birmingham Sidewalk Film Festival is back for 2019. A total of 10 Birmingham Theater District venues will be screening hundreds of indie flics created by up-and-coming auteurs. Between the movies, special activities will be flying off the handle, including block parties, filmmaker Q&A panels, and a "best of" awards ceremony to conclude the weeklong August event. Check out the current schedule at www.sidewalkfest.com.
Homestead Arts & Crafts Festival in Springville, AL
Date: Sept. 27-29, 2019
Location: Homestead Hollow (Springville, AL)
Price: $4+
Details: Make the end of summer official with a family visit to Homestead Hollow's Arts & Crafts event in Springville. Kid-friendly activities on tap include wagon rides, bungee jumps, moonwalks, and face painting, as well as special educational and interactive experiences such as wood carving, blacksmithing, and soap making lessons. There's so much to do at this September family event, it may take two trips to get everything in. Read more about this Springville summer kid's event at homesteadhollow.com.
17th Annual Fiesta in Birmingham
Date: Sept. 28, 2019
Location: Linn Park (Birmingham, AL)
Price: $10+ (buy tix here)
Details: Birmingham's largest summer celebration of Hispanic heritage is back! More than 15,000 visitors will receive a tour of over 20 countries' cultures, food, art, and traditions. Entirely family-friendly, this Birmingham festival offers a large assortment of interactive activities, including sports like futbol, storytelling, arts and crafts, and the fan-favorite Lucha libre wrestling exhibitions. Check out the entire list of performers and participants at fiestabham.com.
Whistle Stop Festival in Leeds, AL
Date: Sept. 28, 2019
Location: The Outlet Shops of Grand River (Leeds, AL)
Price: Free
Details: Each year, thousands of Trussville and Birmingham residents stroll through Leeds's Grand River mall during the Whistle Stop Festival. Shop booths are set up all around the area, selling everything from handmade crafts and vintage furniture to dog treats and human food. Be sure to clear out your SUV before heading to Whistle Stop, as you'll surely leave with loads of new toys and decorations for the house. Stay up to date on times and participating stores at www.thewhistlestopfestival.com.
Shop Summer Specials & Jim Burke CDJR
In the mood for a new car, SUV, or truck this summer? Then head to our Birmingham auto dealership for a great price on the latest and greatest models!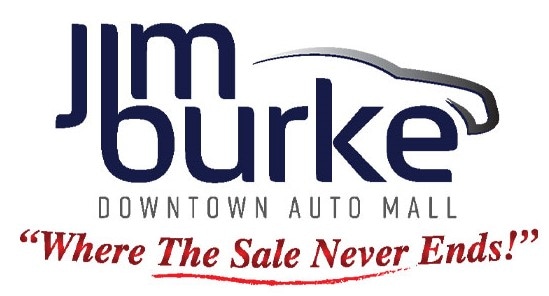 At Jim Burke CDJR, we've got big, money-saving vehicle deals planned for this summer, including Dodge incentives, RAM truck lease offers, finance specials on Jeep SUVs, and exclusive discounts on Chrysler sedans. Contact our auto sales team at (205) 588-6285 or visit us at 1409 5th Ave N in Birmingham to take a test drive.
Sources:
https://www.sidewalkfest.com/
http://homesteadhollow.com/
https://fiestabham.com/
http://www.thewhistlestopfestival.com/
https://www.magiccitycon.com/
https://bhamtacofest.com/2019-taco-fest
https://alabamacomiccon.com/
https://worlddeerexpo.com/
https://www.hplscifi.com/
https://www.babypalooza.com/birmingham-baby-and-maternity-expo/
https://www.waterlanternfestival.com/birmingham.php