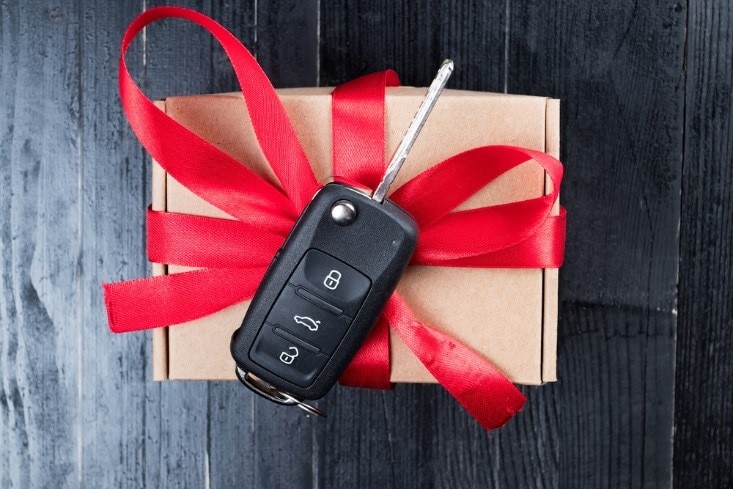 We've all seen the holiday car ads that seem to be airing non-stop in between our favorite television shows. As the snow gently falls, a loving couple admires a beautiful car wrapped in a big red bow.
Well, here in Birmingham, we may not have the snow and cheesy storylines of those commercials, but we sure do have beautiful cars. At Jim Burke Chrysler Dodge Jeep Ram, we have holiday deals on cars that fit the needs of Alabama drivers. The holidays are a great time to buy a new car. Here's why:
1. December is the best time of year to buy a vehicle. Dealerships are anxious to close out their books with the best sales numbers they can. According to Edmunds, the highest incentives and discounts are offered during the holidays.
2. Car manufacturers provide dealers with bonuses and rebates to move last year's models to make room for the new vehicles coming in. The dealership will pass these savings onto the customer, making it a great time to cash in on year-end closeouts.
3. Let's face it, the job of a salesman is to sell cars. Most dealerships give their sales force a quota to meet. If their bonus is riding on a few more sales, you can be sure they will do everything in their power to get you behind the wheel of a new car. It's a win-win for everybody. You get the deal of a new ride, and the salesman gets the bonus.
Plus, the longer a vehicle sits on the lot, the more anxious a dealership is to move it. Dealers make the most profit on newer vehicles. They are constantly shuffling inventory to make room for more cars. This is your chance to cash in on end of year savings, with the lowest sticker price you will see all year.
4. Jim Burke serves the Birmingham, Hoover, and Tuscaloosa areas. Whether you are looking for a Dodge Challenger SXT Coupe or the new 2020 Jeep Renegade Sport SUV, we've got you covered. There are great deals going on right now and our experienced sales team would love to help you pick out the perfect holiday gift.
5. Consider ringing in the New Year at your local Alabama car dealership. Experts say that New Year's Eve is the best day of the year to purchase a vehicle, with the highest average savings by percentage of any day all year long. A few extra percentage points off can be a big deal, especially on a high-end truck like a 2019 Ram 3500 Laramie Pickup.
6. If you are lucky enough to receive a year-end bonus at work, it may be a nice way to spend that money on yourself with the gift of a new car. The bonus would make a nice down payment and have you riding in style into the New Year.
7. Jim Burke can hook you up with a brand-new car for under $25,000. That's a pretty great gift!
8. If you really want to live out your television commercial fantasy and surprise your significant other with a new car, our sales staff at Jim Burke will be sure to find you a big red bow.
Stop by our Birmingham Chrysler dealership, Where the Sale Never Ends! Contact Jim Burke CDJR at (205) 588-6285 to schedule a test drive or discuss financing options. We're located at 1409 5th Ave N in Birmingham, and we gladly serve shoppers and families throughout Hoover, Tuscaloosa, and all of Jefferson County. Make this a holiday to remember with a new car from your local Birmingham, Alabama dealership.
SOURCES:
edmunds.com/car-buying/when-to-buy-your-next-car.html
autocheatsheet.com/new-car/best-time-buy-car.html
money.usnews.com/money/blogs/my-money/articles/2017-12-07/5-reasons-december-is-the-best-time-to-buy-a-car