There you are, driving through the neighborhood, minding your own beeswax on Halloween night. Egad! It appears Birmingham has become infested with mutants, ghouls, and the cutest fairytale princesses in all the land! But don't worry; this is all just make-believe. Gently take your foot off the pedal and let those little goblins trick-or-treat in peace.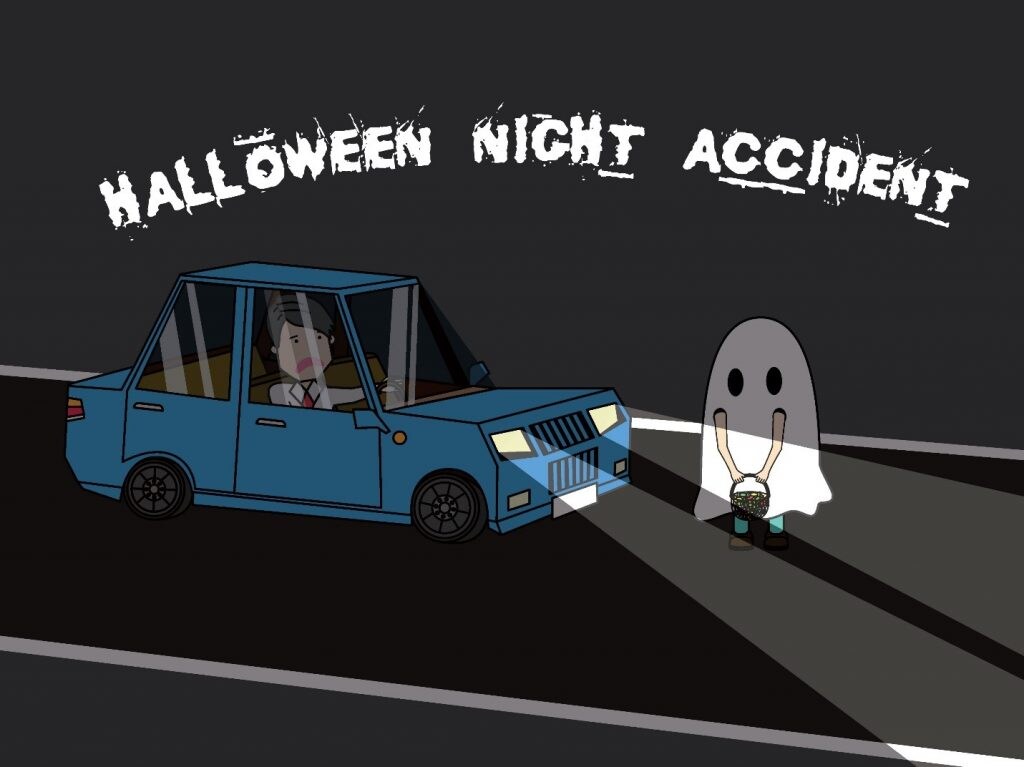 Playfulness aside, it's important to drive super-safe on Halloween. Second only to Black Friday and the major "traveling" holidays, October 31 is the most dangerous date for drivers and pedestrians. Children don't make a habit of crossing streets properly, and as such, are 200% more at risk of being struck by a car while trick-or-treating than any other night. Follow these 11 driving safety tips to ensure you don't make the news this Halloween.
11. Check Driveways When Reversing
Don't assume your normal back-up routine is normal on Halloween. Nearly 2 in 10 car-related deaths on Halloween happen at the end of driveways. Kids will pass, pause, and stand wherever they see fit, and if that's right behind your vehicle, then that's just how it goes.
Use your rearview camera, roll your windows down, and go very, very slow as you back up. If you don't have a rearview camera, you don't have a safe vehicle. It's time to make the upgrade to a federally-approved car or SUV that does have a back-up camera system, like the Dodge Journey or Chrysler Pacifica. The Pacifica, for instance, features a 360-degree Surround View Camera system that makes life so much simpler… and safer.
10. Keep New Drivers Off the Road
Teens love to learn to drive, but no one says they have to do it on Halloween night. If your teenager has their learner's permit or has just acquired their license, you should restrict them from driving on October 31—for everyone's safety.
9. Windows Rolled Down
Even if it's as humid outside as Beelzebub's vacation home, you should drive with your windows down.
8. No Blaring Music
And turn the dial down on your jams, man.
7. Watch for Parked Cars
Trick-or-treating has become drive-or-treating in recent years. As such, you'll come across vehicles that park in popular neighborhoods and begin the Halloween festivities. Be cautious driving around vehicles as their doors could swing open at any moment.
6. Check Your Headlights
Auto-on headlights are becoming standard on most new vehicles, which is certainly a big plus. However, drivers of older vehicles still need to turn their headlamps on. Don't forget to toggle them at night (preferably at dusk)—it's the law.
If your headlamps are dim or you're missing a bulb, get them cleaned or replace the light prior to Halloween night. This simple, cheap act could save a life.
5. Come to Full Stops
We all do it: Make half-stops at stop signs when there are clearly no other vehicles or pedestrians around. Don't do this on Halloween. Hit 0 mph. Look both ways. Wait for a second or two. Look both ways again, and check your side mirrors for good measure. Then you can proceed.
4. Wear Your Seatbelt
As always, you should buckle up when you drive. Why is this on our list of Halloween Driving Safety Tips? Because people still forget to click it.
3. Slow Down
Posted speed limits don't mean diddly on Halloween. If your street is normally a 20-mph zone, it becomes a 5-mph street until November 1. Unless you have a superhuman reaction time—apparently the average teeters on 3 seconds—you should slow your roll.
2. Phones Off
It goes without saying that you shouldn't be on your phone when driving. But we'll say it anyway: Don't use your phone while you're behind the wheel. Not on Halloween. Not on October 30. Not on any day. That text from Grandma can wait until you've picked up your pizza (hold the pineapple).
1. Alert the Police if You Spot an Unsafe Driver
See another driver throw caution to the wind around trick-or-treaters? Now's your chance to be a tattletale without all the baggage. Grab their license plate digits and any vehicle details, like make, model, and color. Dial the po-po and be the good Samaritan your parents always wanted you to be.
Should you require a new vehicle in Hoover to help you become a better and safer driver, we can help. Visit Jim Burke Chrysler Dodge Jeep RAM to test drive any of our new SUVs, sedans, trucks, or minivans. Our Birmingham car dealership is located at 1409 5th Avenue North in Birmingham, AL, and we can be contacted at (205) 588-6285. Stay safe out there.
Sources:
nsc.org/home-safety/tools-resources/seasonal-safety/autumn/halloween
safekids.org/be-safe-be-seen-halloween
theatlantic.com/family/archive/2018/10/is-trick-or-treating-on-the-decline/574459/
copradar.com/redlight/factors/