Buying a new truck is an exciting endeavor, as well as a big investment. There are a lot of models on the road claiming to be the best truck, but which one actually is? The RAM 1500 and Toyota Tundra have proven their superiority over the years, and the 2020 carryover models are no exception. Both trucks boast power and features that any truck lover will enjoy.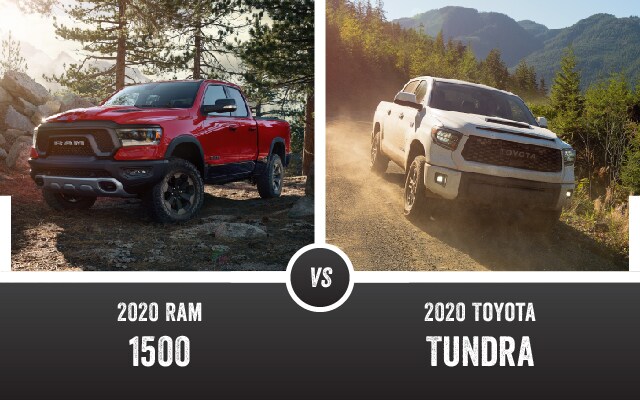 Between the two, however, we have determined the 2020 RAM 1500 is the best truck on the market. Take a look at how the RAM 1500 and Tundra compare below.


Performance
The Toyota Tundra has performance capabilities that are nothing to sneeze at, but the 2020 RAM 1500 comes out ahead.
Both trucks are outfitted with a V8 engine option, but the new Tundra can't hold a candle to RAM's powerplant. The new RAM 1500 outputs 395 Horsepower and 410 lb-ft of torque versus the Tundra's 381 horsepower and 401 lb-ft of torque. These numbers might seem only slightly better, but they can make a big difference when you're sitting at the boat ramp.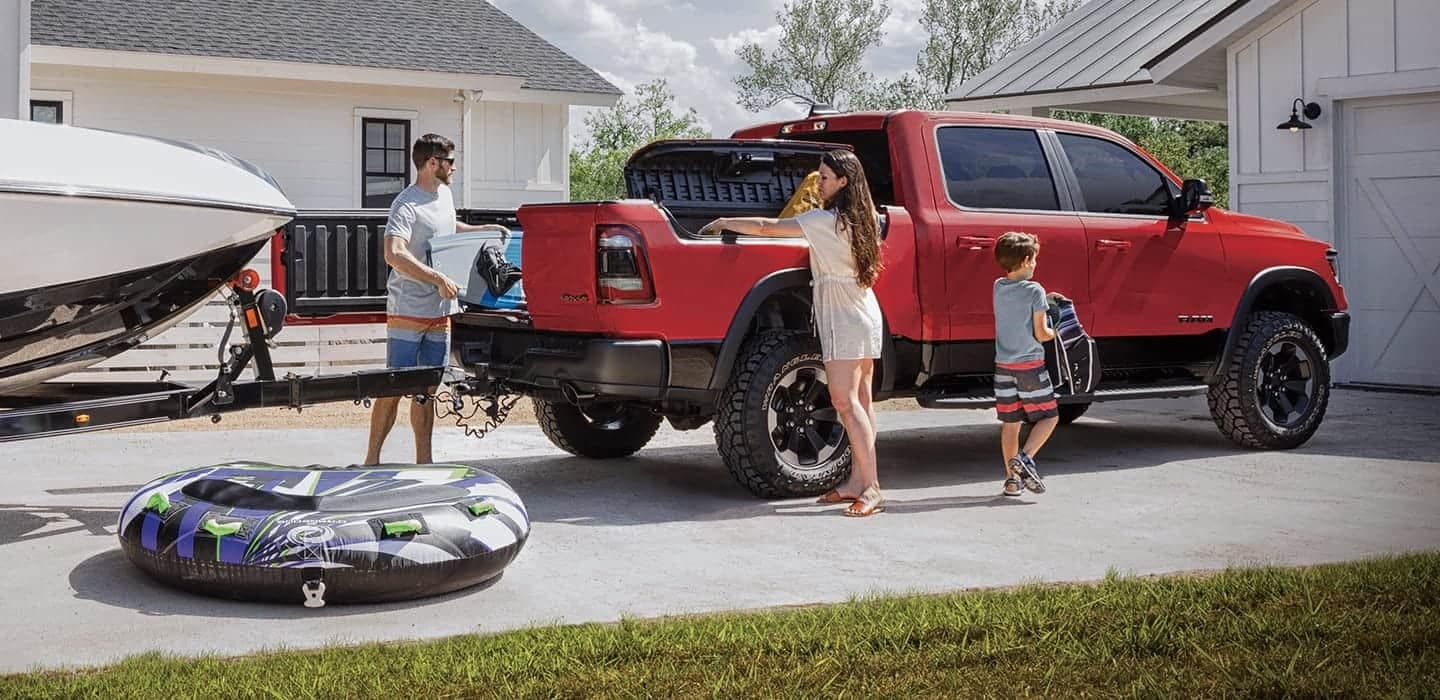 The RAM 1500's payload and towing capacities also come out on top. Toyota Tundra has a payload maximum of 1,730 lbs, and its towing capacity maxes out at 10,200 lbs. The RAM 1500 has an impressive payload capacity of over 2,300 lbs and can tow up to 12,750 lbs.
The Ram's superior performance is solidified further with its EcoDiesel engine option that allows for the best of performance, efficiency, and green alternatives. This is just one of many amazing features the 2020 RAM 1500 comes packaged with.


Features
Having a 4x4 truck that performs with finesse, while also housing a comfortable interior and features rivaling luxury brands, is any truck lover's dream. Now, with the 2020 RAM 1500, that dream is a reality.
RAM 1500's spacious interior allows for seating of up to six passengers comfortably. Rear cupholders, a dual panel moonroof, heated seats and a variety of trims allow all RAM owners to choose an interior suited for their personal needs and desires, including plush wood paneling. The 2020 RAM 1500 also comes with an impressive 5.3-cubic-foot in-floor storage compartment – a class-exclusive feature.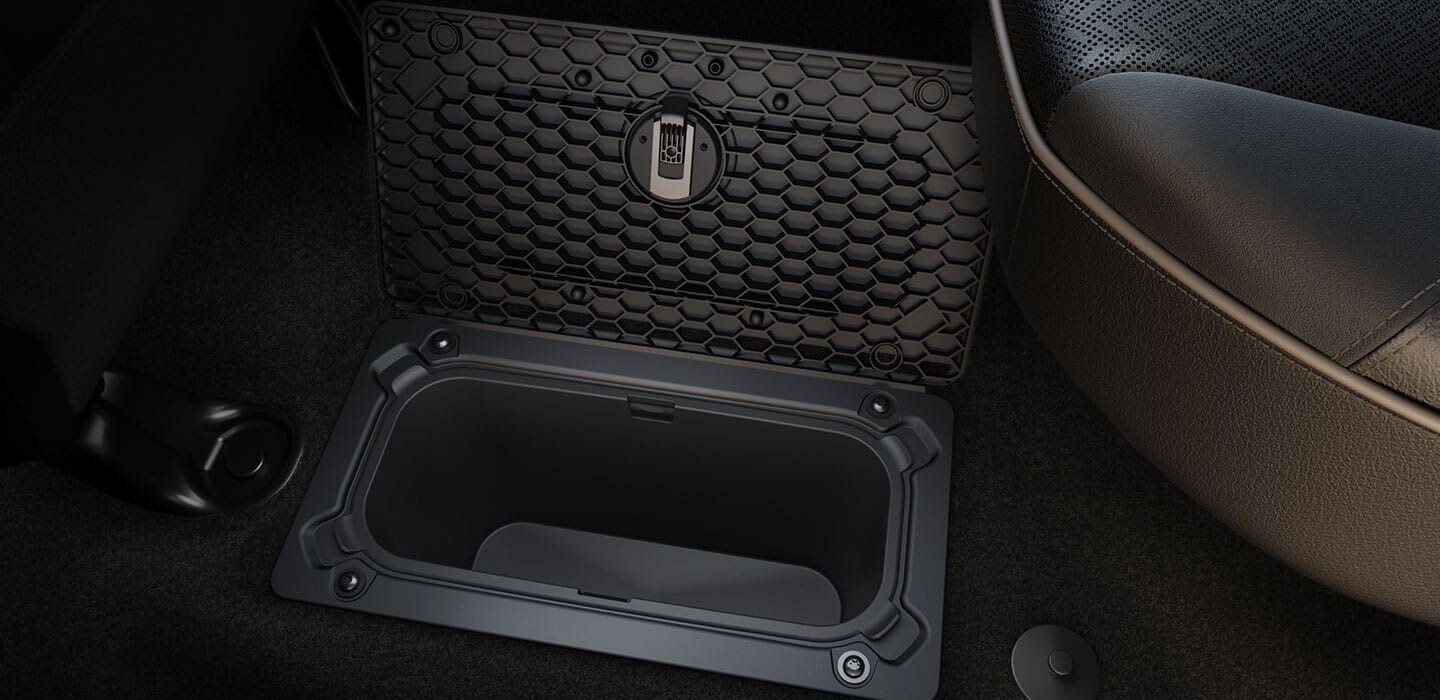 RAM has gone above and beyond to stay up with modern entertainment trends, as well. All RAM 1500s can be had with a mobile hotspot, Apple CarPlay, and Android Auto. The standard infotainment touchscreen is an impressive 8.4-incher that can be upgraded to a massive 12.0-inch tablet-style display. It's swanky, to say the least.
The Tundra also offers Wi-Fi capabilities and innovative features like Remote Connect, but overall, Tundra's interior has a slightly less plush ambiance than its rival RAM ruck.


Safety
Of course, all the best features mean nothing if a truck doesn't keep your loved ones safe. The RAM 1500 has earned NHTSA's 5-Star Safety Award and an IIHS Top Safety Pick+ award – both of which are rare wins among the truck class.
The new 1500 RAM truck is made to perform while providing the ultimate in safety. RAM is constructed with 98% high-strength steel for ultimate durability and includes more than 100 safety and security features to address nearly every safety concern imaginable. Safety offerings like blind-spot detection and 360-degree cameras help to navigate roads while towing. The RAM 1500 even has 14.9-inch standard brakes, which are the largest in their class, ensuring the ultimate in braking capability.
The new Tundra truck doesn't compare to the new RAM 1500 in terms of safety. Toyota only scored a 4-star rating, according to NHTSA, and has poor grades in IIHS Crashworthiness tests.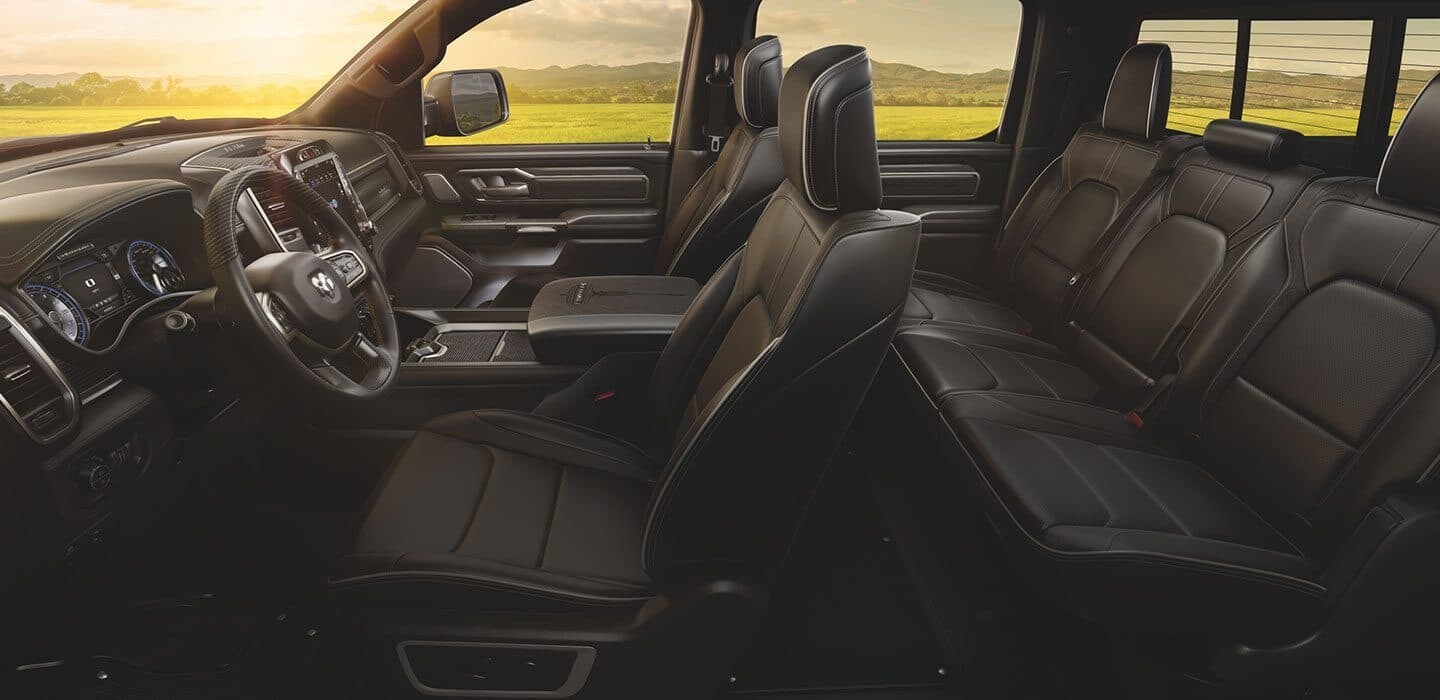 There's no doubt about it: The Toyota Tundra and RAM 1500 are both superior pickup trucks, perhaps two of the best trucks in their class. In some cases, the RAM 1500 vs. Tundra differences are slight, but across all categories, the 1500 comes out ahead. When you are investing in a new truck, the RAM 1500 is the right option.
The best part? Choosing the RAM 1500 over the Tundra will save you money. The starting MSRP for the 2020 RAM 1500 is $32,145*, while the Tundra comes with an MSRP of $33,575. If your wallet had a choice, the 1500 RAM is a no-brainer.
To buy or lease a 2020 RAM 1500 truck in Birmingham, visit Jim Burke Chrysler Dodge Jeep RAM at 1409 5th Ave North. Our Birmingham truck dealership serves the entire region, including Hoover and Tuscaloosa, AL. Contact our RAM sales team at 205-518-8193 to receive a quote or ask about our current truck lease offers.

Disclaimers:
*MSRP excludes destination, taxes, title and registration fees. Starting at price refers to the base model, optional equipment not included. A more expensive model may be shown. Pricing and offers may change at any time without notification. To get full pricing details, see your dealer.