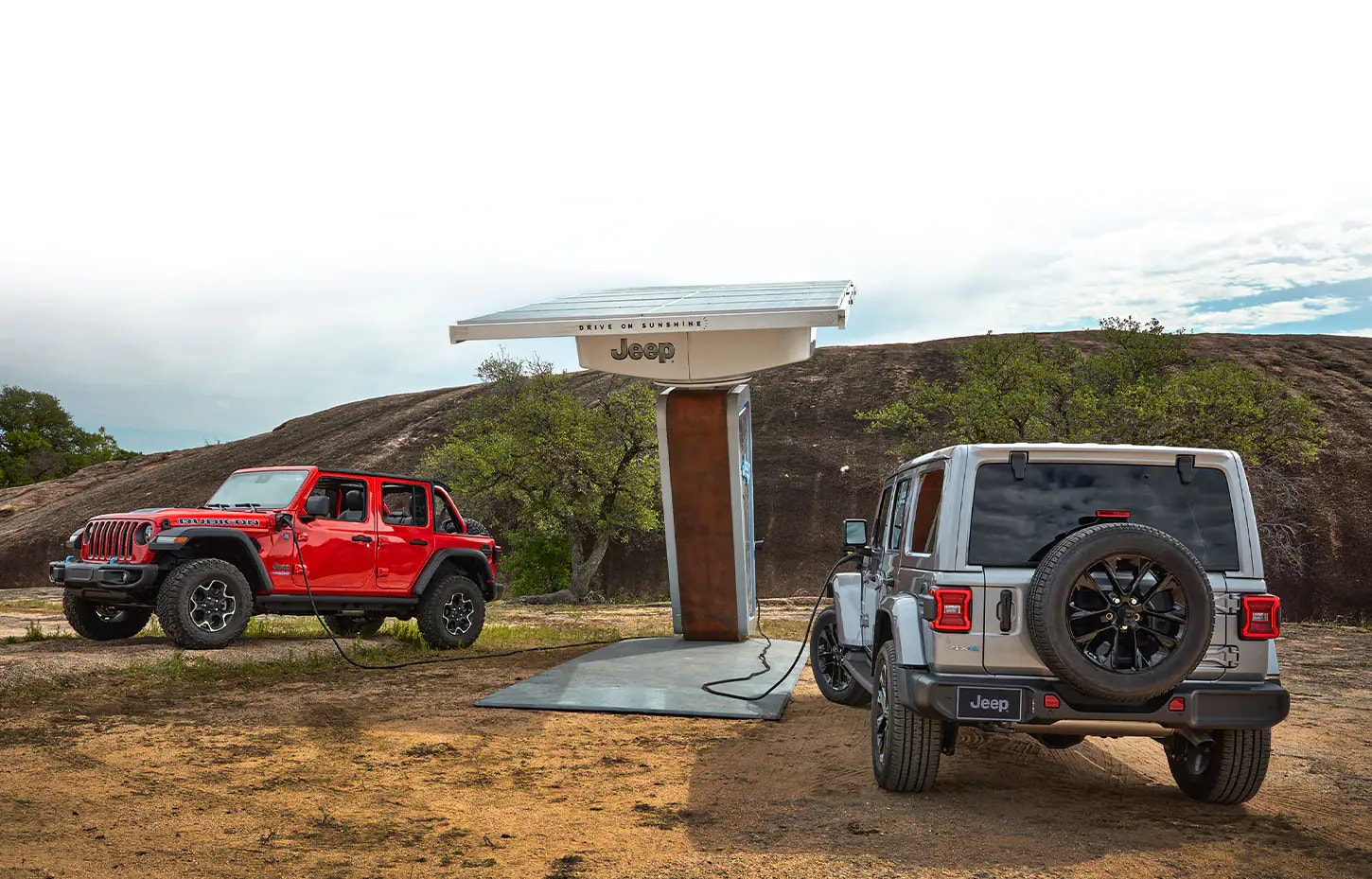 If you've ever craved the open-air freedom and off-road capability of a Jeep, but never wanted to upset your Woodstock '69 parents by buying a gas guzzler, your time has finally come. With the new plug-in electric Jeep Wrangler 4xe, you can have your 49 MPGe cake and eat it, too! (That means your Jeep Wrangler PHEV gets an estimated 49 miles per gallon of gasoline equivalent.)
Taking home the Hybrid Technology Solution of the Year Award and the 2021 Green SUV of the Year Award, the new Jeep Wrangler 4xe wiped the floor with the competition – those competitors being the Audi Q5 SS TDSI e, BMW X3 30e, Toyota RAV4 Prime, and Toyota Venza – and can now claim to be the best plug-in SUV in America. Not even the four best electric SUVs on the market can compete with the King Kong of PHEVs. All hail Jeep!
Is the plug-in hybrid electric Jeep Wrangler right for you? If you like saving money, saving the environment, and saving your energy for weekend excursions far away from Birmingham, then yes, the 2021 Wrangler 4xe should be in your driveway. Here are a few big advantages to buying an electric hybrid Jeep.
5 Great Reasons to Buy the 2021 Jeep Wrangler 4xe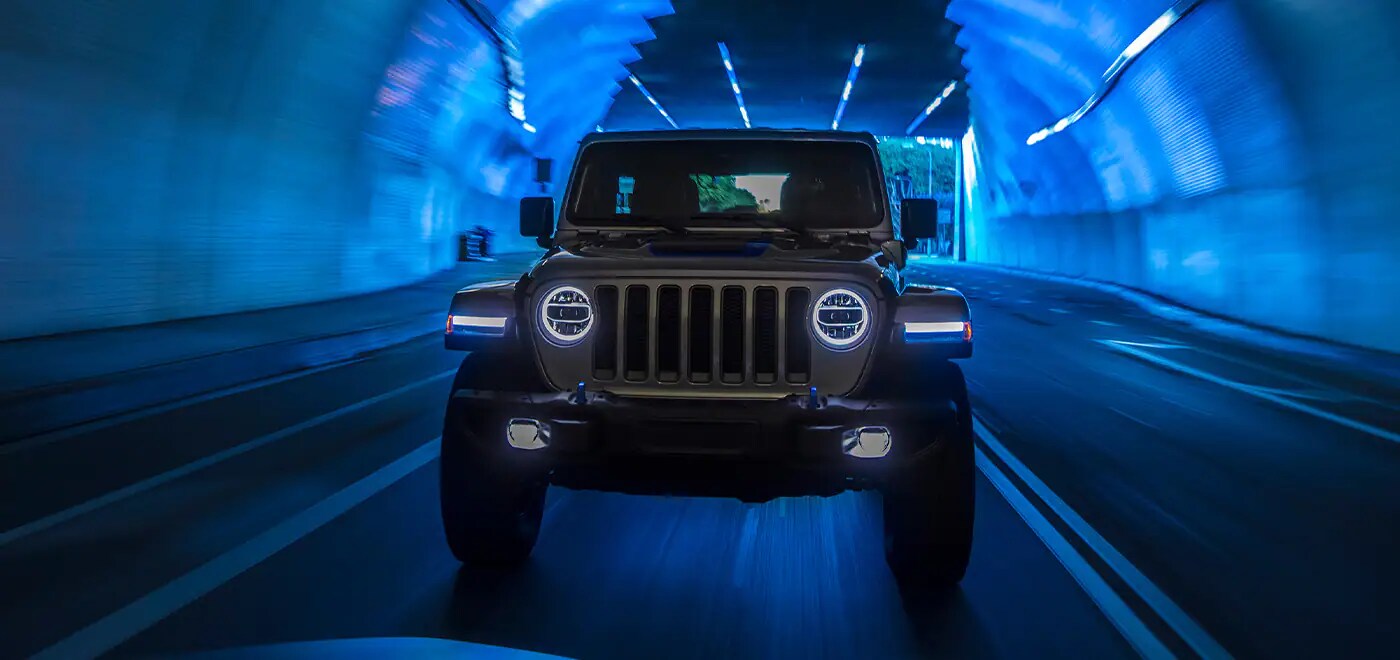 It's the industry's very first plug-in hybrid electric SUV with a front and rear locking differential. But that means very little to normal people, yourself included (probably). So, what are the
real
reasons why normal people might find themselves hunting for an electric Wrangler for sale at a
Jeep dealership
?
5. Choose Your Mode
The Wrangler 4xe comes with 3 unique driving modes, each of which is suited for a specific task. Your job is to choose which one's best.
Hybrid Mode
This is the hybrid Jeep Wrangler's default setting. It combines massive amounts of torque from the electric motors and 2.0L turbocharger to provide instant acceleration.
Electric Mode
If the battery has any remaining charge, Electric Mode can be enabled. This allows for driving without emissions, up to 21 miles. The Jeep Wrangler 4xe also includes regenerative braking. Simply activate Max Regeneration to "remap" your accelerator pedal, enabling you to passively charge the battery as you stop and go.
eSave Mode
Want to save your electric Jeep battery for stop-and-go traffic? With eSave Mode, your Wrangler will prioritize its 2.0-liter engine instead of the battery.
4. No Range Anxiety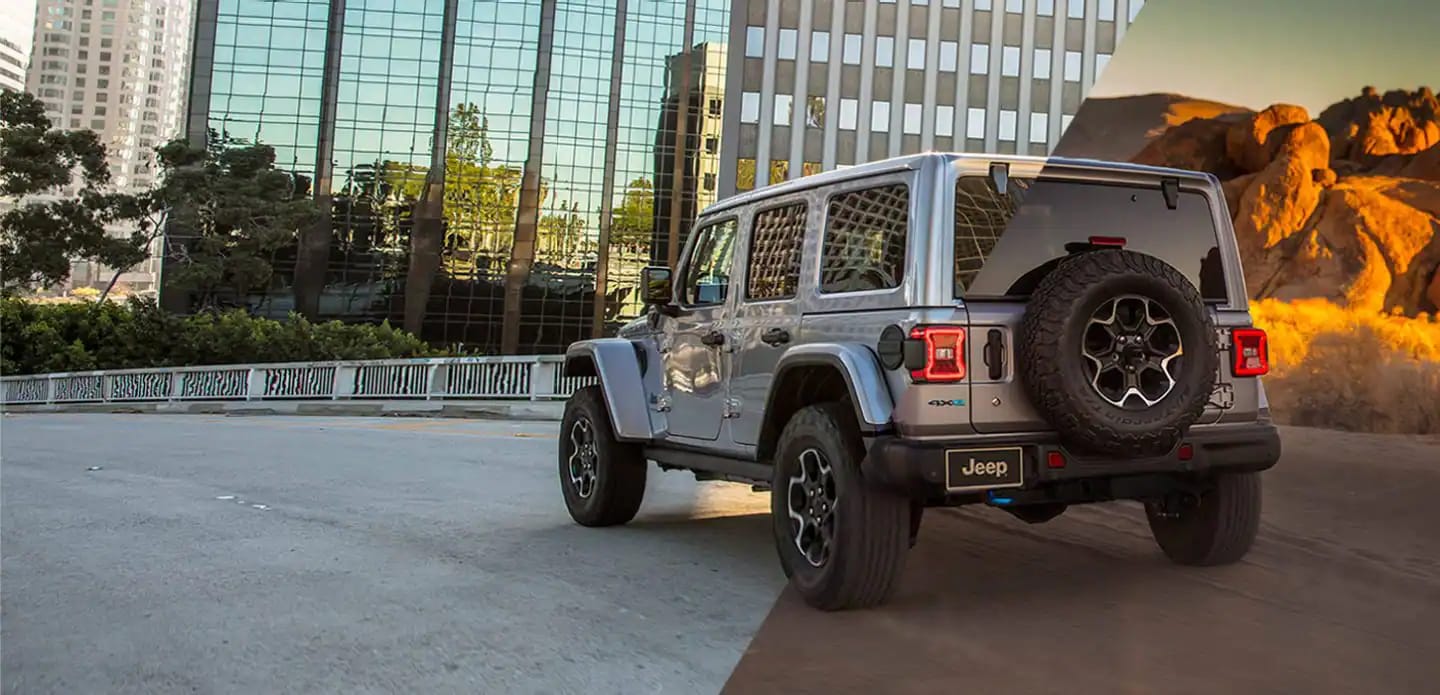 Because it's a plug-in hybrid electric vehicle, the new 4xe Jeep Wrangler is the cure for your range anxiety. It can travel up to 370 miles before needing gas or a charge. So, not only can you travel electric-only in downtown Birmingham or Hoover, but you can also take a trip to and from Atlanta without stopping.
3. Tow up to 3,500 lbs.
It wouldn't be a Jeep if it wasn't capable of exploring with a trailer in tow. The 4xe Wrangler bursts onto the scene with a massive 3,500-pound towing cap, allowing you to go on off-the-trail adventures with a couple ATVs or dirt bikes. It's your life. Live it to the fullest with the most fuel-efficient, best Jeep on gas.
2. Get Your $7,500 Federal Tax Credit While You Can
When you buy a new Jeep Wrangler electric vehicle from your Jeep dealer, you're automatically qualified to get $7,500 back on your taxes. This federal tax credit won't last forever, though, as it will phase out once a certain number of Wrangler 4xe models are sold. Learn more about the EV tax credit
here
.
1. It's a Wrangler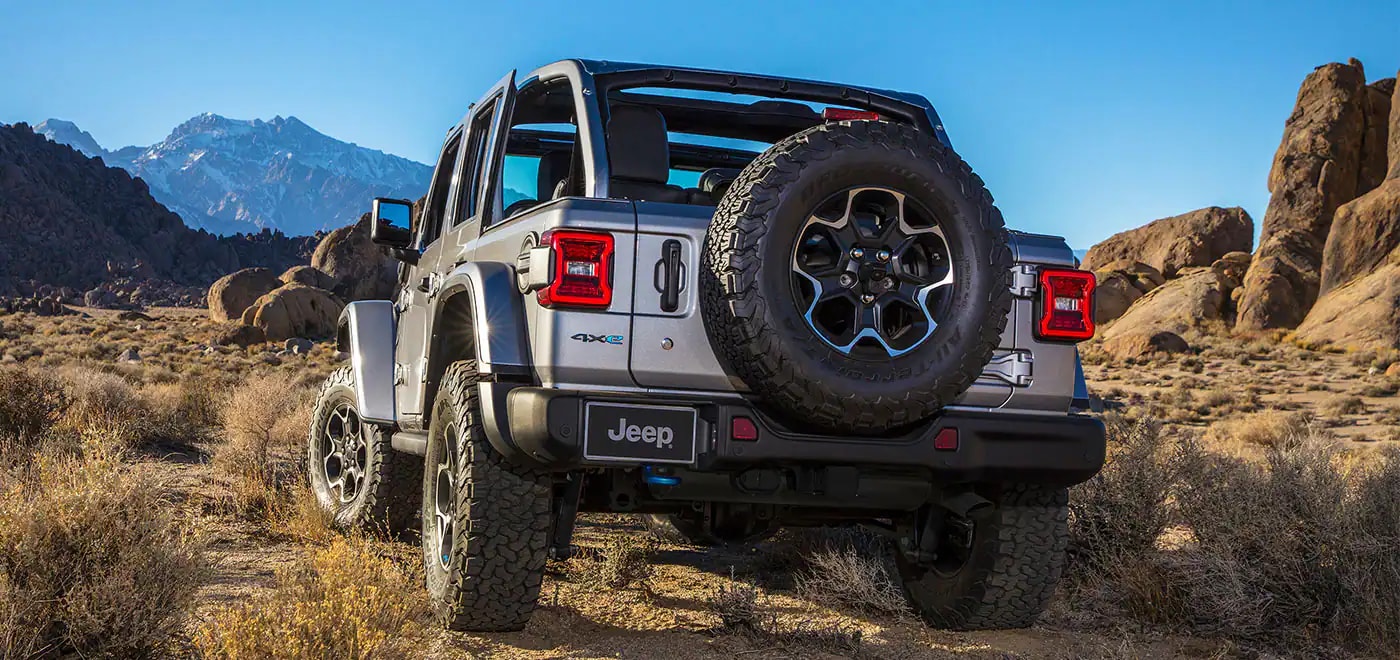 Name another vehicle whose doors can be removed entirely? That open-air freedom is Jeep's forte, and it's fully available in the new EV Jeep Wrangler.
Essentially, this electric Jeep is just a Jeep Wrangler with some extra "stuff." You can pick how much freedom and style your electric hybrid Wrangler offers, too. Do you go with a mesh sunbonnet top, a three-piece hardtop, or a Sky One-Touch Power Top and fold-down windshield? What about wheels: 17-inch silver with charcoal pad print, 4xe-exclusive 20-inchers, or 33-inch all-terrain big boys – you know, for water fording around Alpine Bay.
Contact Jim Burke CDJR for a Jeep Wrangler 4xe Quote
To learn more about the plug-in hybrid electric Wrangler in Birmingham, or if you'd like to request a price quote on any of our
new Jeeps for sale
,
contact our Jeep dealership
at (205) 502-2772 today. We'll gladly help you customize your perfect Wrangler, electric or otherwise. Your call!