To buy or not to buy a used cop car? That is the question. On the one hand, they're relatively affordable and can be purchased by anyone, which is great for shoppers on very strict budgets. Then again, as retired police vehicles, they've undoubtedly burned through their odometers and gotten a lot of wear and tear. If you're willing to sacrifice quality and dependability, ex-police vehicles may be up your alley. For most car shoppers, however, the risks don't outweigh the rewards.
So, should you buy a used police car at auction or bite the proverbial bullet and go to a local used car lot near you? Take a look at the advantages and disadvantages outlined below before you make your decision.
Pros: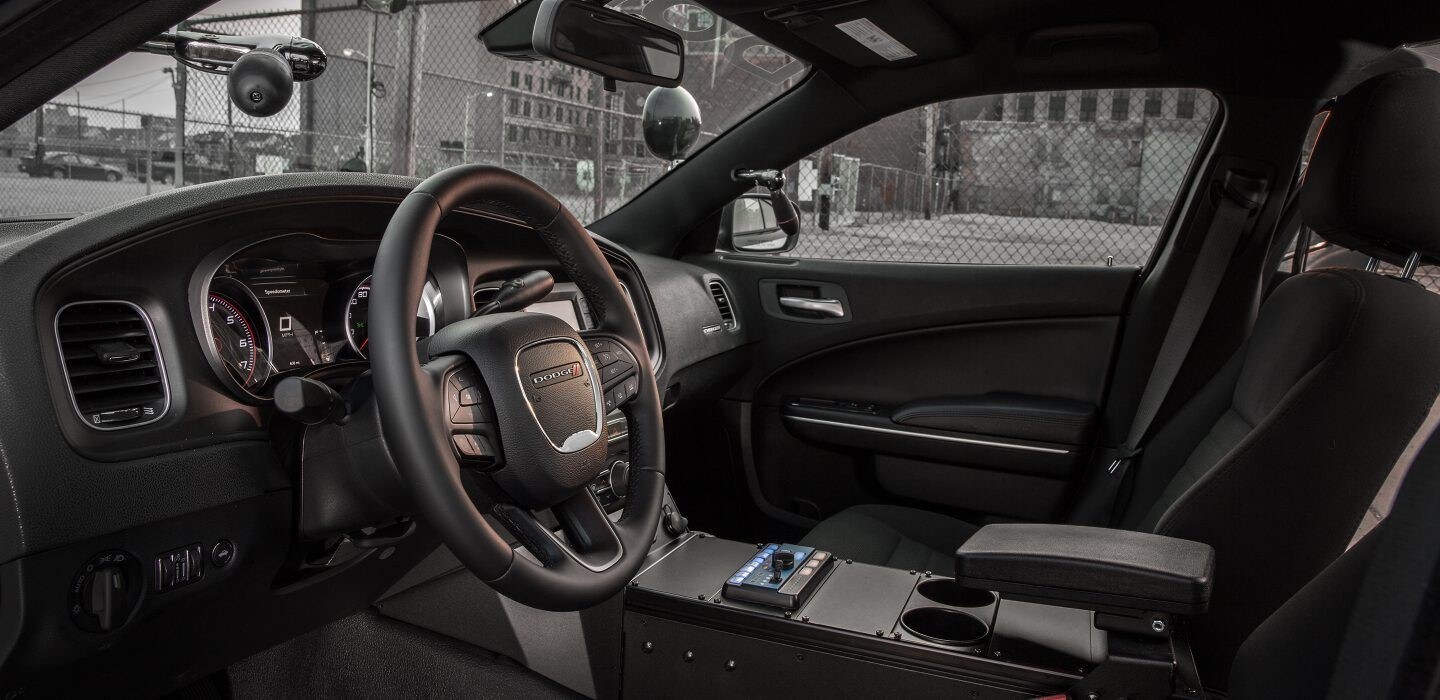 1. Great Price
Affordability is the #1 reason anyone should consider buying something like a 2013 Dodge Charger police car. You can usually buy ex-police cars at auctions – view our pre-auction vehicle sales in Birmingham – and that normally makes for an excellent deal. Of course, you need to know what you're doing, or else you may end up purchasing a lemon. (Ever try making lemonade out of a retired police Charger that won't start? It'll leave a bitter taste in your mouth.)
2. Fast & Powerful
Police vehicles aren't like your everyday sedan. They're made to be driven, and they're made to be driven hard. Any good police car will come fully equipped to ensure law enforcement can protect and serve, no matter the situation.
For instance, a new 2022 Dodge Charger Pursuit comes with the following:
Available 5.7L V8 HEMI (370 horsepower & 395 lb-ft of torque)

8-Speed TorqueFlite automatic transmission
BR9 disc brakes
Available RWD for increased responsiveness
After a few years of use, that new Dodge Charger becomes a used Dodge Charger Pursuit for sale. You can then take advantage of all that power for a fraction of its new car price.
3. Brand-New Equipment
When law enforcement buys vehicles for their fleet, they may sometimes remove some features and replace them with police-specific equipment. This is particularly true of rear cloth seats, as they're swapped out for vinyl seats that are much easier to clean.
Once the police vehicle is retired, they'll remove that equipment and add original or OEM replacements. The result is a vehicle that feels new, more or less!
4. Usually Maintained Well
Law enforcement agencies task officers and staff to clean their police and pursuit vehicles regularly. They also have licensed mechanics and service technicians, either hired as independent contractors or provided by their fleet provider, to maintain the vehicles.
5. Highway Miles
Not all odometers are created equal. Cops get a lot of miles in (see the list of "Cons" below). This is especially hard on police vehicles that patrol urban areas, as they can see a lot of stop-and-go situations. For highway patrol cars, however, excessive miles don't always mean the vehicle is in bad condition. Read more about the differences between highway vs. city miles.
Now, you'll have to luck into one of those. Be on the lookout!
6. Safety
Police vehicles are some of the safest vehicles on the road. They have numerous crumple zones, built body-on-frame (as opposed to unibody) with steel, and some may even come with roll cages. The best used police car to buy is one that offers protection at up to 150 miles per hour – even if you won't get anywhere close to that speed.
Cons:
1. Potentially Poor Quality
Used police vehicles are cheap, but you get what you pay for. When you buy old police cars, you're essentially gambling. That's because you don't really know the condition of the vehicle aside from its mileage and whatever else is listed in its vehicle history report. In most cases, you don't even get the opportunity to test drive them prior to the auction. They're sold as-is.
2. No Warranty
Unlike new and some used vehicles for sale near you, ex-cop cars aren't going to come with any warranty. (Again, it's a gamble!) If you're expecting some sort of protection from defects, you'll be out of luck. Also,
Alabama's Lemon Laws
only apply to new vehicles, not used vehicles, and certainly not retired police cruisers.
3. Lots of Miles
It may come as a surprise to you that cops don't sit around eating donuts all day,
they actually put a lot of miles on their cars
. On a normal day, a law enforcement vehicle can rack up 100 miles of actual road time, plus additional hidden "idling mileage" in the neighborhood of 100 miles. If you do the math, that's 100 miles added to the odometer, plus another 100 hidden idling miles, every day. Multiply that by 7, multiply that by 52, carry the one – you're looking at a
billion miles a year!
[Editor's note: Our writers aren't mathematicians. Annual mileage for a police car can potentially be over 70,000 real-life miles if used daily.]
Let's put that in perspective. When you lease a new Dodge Charger in Birmingham, you're limited to driving 10,000-15,000 miles per year. If you go over that, you're charged a fee, which ranges from $0.15 to $0.40 per mile. If you'd been driving a police car, you'd be paying $8,000 to $24,000 in overage fees – all while pushing your vehicle out of its new-vehicle warranty. In just a year. Ooph.
Most cop vehicles are rotated out and retired after 100,000 miles, give or take, which is why you can sometimes find late-model Dodge Durango Pursuits for sale. But, if you're okay with buying retired cop cars with that many miles on it, go for it.
4. Potentially Costly Repairs
Old police cars are stripped of most aftermarket or police-use-only accessories and equipment. However, that doesn't mean they're basic. Some retired police vehicles require specialty service and maintenance, which can be more difficult to find and, as such, more expensive.
Additionally, when police vehicles are stripped of essential parts, like roof panel openings from the removal of sirens, that may leave missing components that should be replaced on your dime.
5. Stains (Ick!)
Although police vehicles are fitted with equipment to reduce the accumulation of stains, not everything is impervious to occasional bodily fluids. (Double ick!) Expect lots of wear and tear.
6. Poor MPG
Cop cars aren't meant to be fuel efficient. They're meant to tear rubber. If you're aiming to buy a used car that's good on gas, look elsewhere.
7. Always Stuck in the Slow Lane
If you drive around in a refurbished used police Dodge Charger, be prepared to always be stuck behind someone. People will automatically think you're a plain-clothes cop in an unmarked vehicle, and they'll start driving below the speed limit. Impatient drivers should avoid buying old cop cars for this very reason.
Here's How to Find a Good Used Car in Birmingham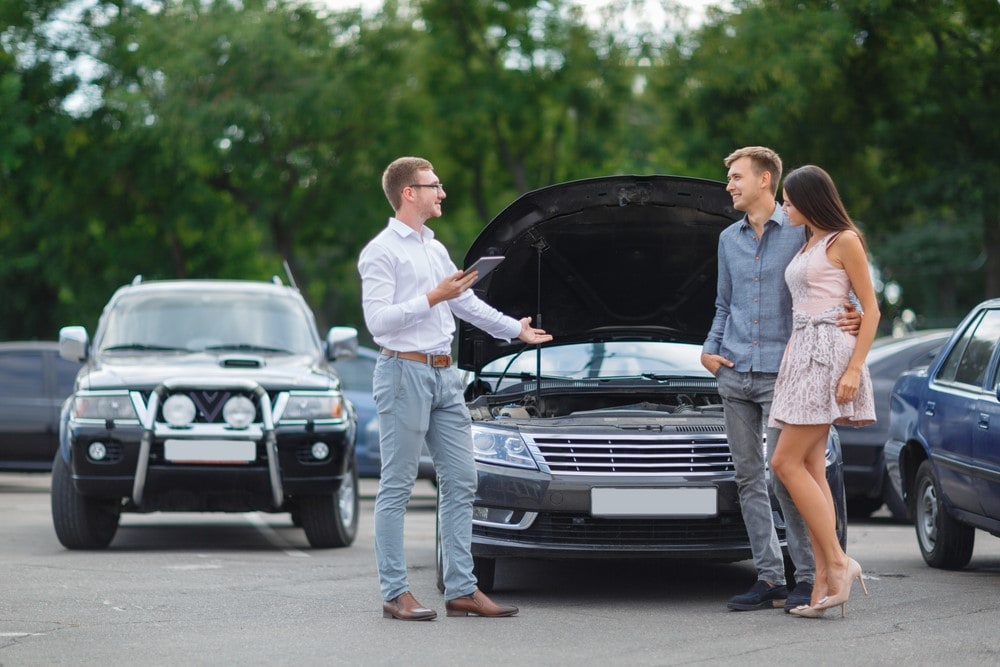 You don't need to go to a used police car auction to get an amazing price on a reliable Dodge Charger, Durango or any other type of pre-owned vehicle. Shop at Jim Burke Chrysler Jeep Dodge RAM instead. We have pre-sale auctions on secondhand cars every month, as well as featured used car deals and pre-owned vehicles priced under $20k.
Contact our Birmingham used car dealership at (205) 502-2772 to speak with our sales team. You can also visit us at 1409 5th Avenue North to view our current selection, take some test drives, or attend our monthly used car auction in Birmingham.